As the need to install roller shutters is more and more popular, and won the hearts of customers, more and more customers have chosen rolling shutters for their homes.
But besides the aluminum rolling door, there are many factors that determine the value of the door such as safety, design, price, color, special features, … When customers are still confused about choosing. If you choose the best type, please contact them through:
Hotline: 0961 488 884 – Email: info@cuacuonnhanhdta.com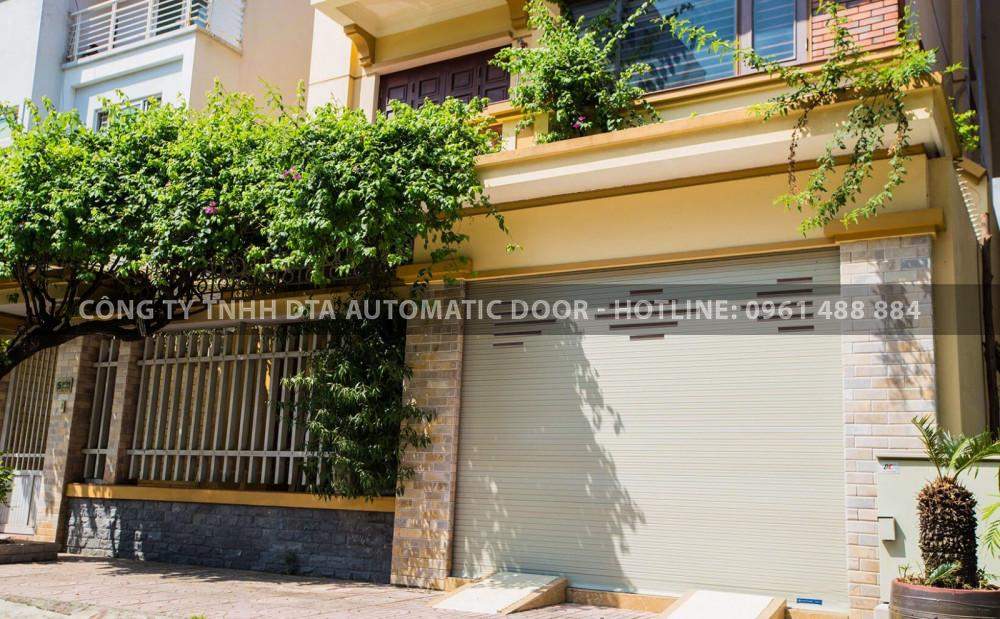 Open Door Roll – Genuine, Good Price
CLEAR aluminum rolling doors are manufactured and assembled on modern, homogeneous lines with high quality raw materials to help overcome the shortcomings that other types of rolling doors on the market often encounter such as rain water leakage, sound, heat insulation, …. Aluminum sliding doors with outstanding quality and features, besides that, there are new modern capabilities applied in rolling doors such as ensuring the color of the door to defy time. , limiting the brainstorming of materials, … And especially the speed of door operation is fast without causing noise.
But extremely safe because there is an automatic reversing system when encountering an obstacle built into the door. The motor of the door is 100% genuine, imported from Taiwan and has a warranty period of up to 5 years, so customers are extremely assured of product quality. In addition to the automatic door opening, the manual door opening is also significantly improved when you can open the door manually in a very gentle way when unfortunately your house is out of power, escape when there is an emergency situation. out,…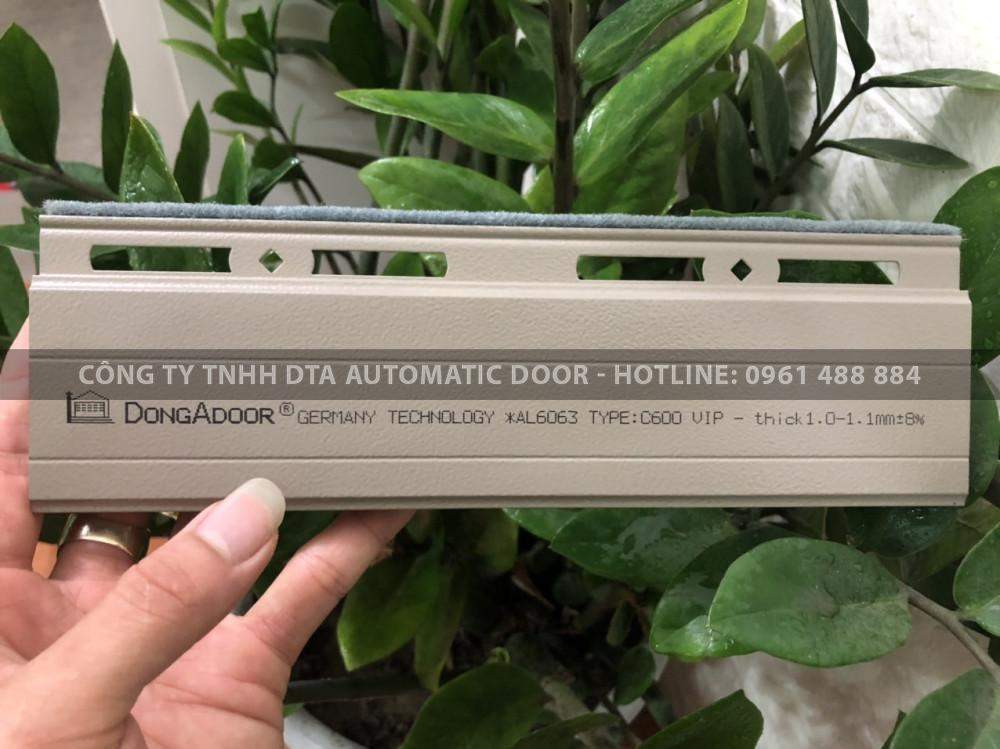 Austdoor introduces customers to a new generation of breakthrough products through the most advanced technologies integrated into the door: Automatic reversing when encountering obstacles, jumping code technology to completely limit copying. encryption to open the door, etc., all parameters are checked extremely carefully through machines with almost absolute accuracy, ensuring the safety and security of your home.
Austdoor will not only strive to maintain its leading position in the extremely crowded and highly competitive rolling door market as at present Austdoor is constantly innovating technology, diversifying products with perfection. getting higher and higher and improving customer service better and better. But the above, Austdoor considers it to be the development orientation in the process of integration and development in the regional and international markets.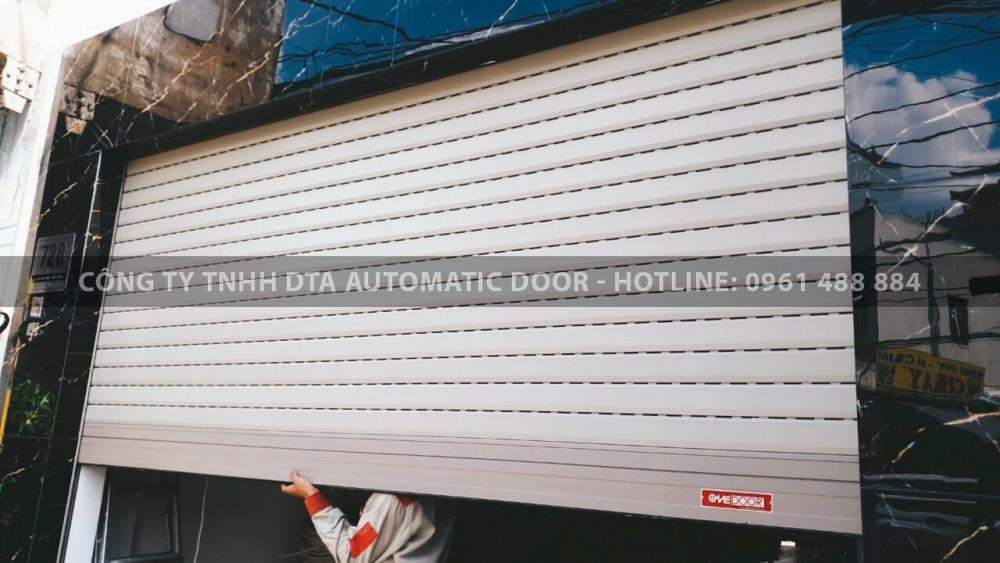 Specification of aluminum rolling door:
– Door handle: Made of aluminum alloy with international standard A16063
– Accessories: Rolling door shaft, bracket, roller, end seal, pulley, anti-lift door bucket, shock absorber, …
Aluminum rolling doors are more and more popular today, with outstanding features.
How much do aluminum doors cost?
On the market today, there are many types of roller shutters with different functions, quality, and brands. Therefore, each rolling door has its own price, so the specific cost only applies to one type of door spokes.
The price of aluminum sliding doors depends on the brand, quality and technology (super-quiet or traditional), the thickness of the spokes that the aluminum slit shutters cost in the range of 1 – 2 million VND/m2.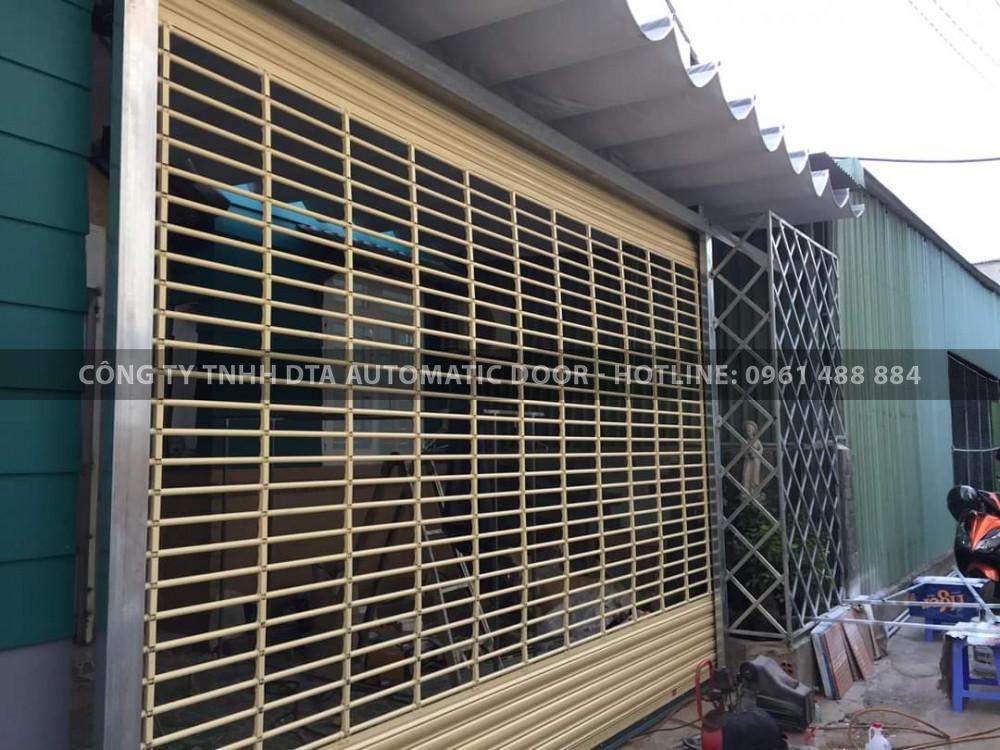 For example, with the rolling door with air slits, the price will be as follows:
A49i slit rolling door with a thickness of 0.9 1mm will be priced at 1,350,000 VND/1M2
TITADOOR super airy rolling door has a thickness of 1.3mm, the price ranges from VND 1,350,000/1m2
EC Series 4 square corrugated rolling shutter door costs 800,000 VND/1m2
CBM Series 1A square corrugated rolling door is priced at 1,180,000 VND/1m2
How much do aluminum doors cost? The price of instant rolling shutter doors ranges from 650,000 VND to 1,200,000 VND/1m2 depending on product quality, thickness of rolling door model, integrated technology and installation area.
Don't know that the above advice has helped you answer the question of how much aluminum rolling doors cost? If not, please contact DTA DOOR immediately for the best advice and support. Hotline: 0961 488 884.